Continuing our close working relationship with the Royal Free Charity, Oander were delighted to complete the ICU REST (Resilience and Emotional Support Areas) project which was commissioned and funded by the Royal Free Charity to support the staff of the Royal Free Hospital's Hampstead site.
Funded from the charities COVID-19 appeal, the works included refurbishing 5 break out spaces within the ICU to provide improved facilities for those staff who have worked tirelessly throughout the pandemic.
Oander were responsible for leading the project on behalf of the Charity and worked closely with the ICU Matron's, Staff and Charity staff ensuring the project scope included all the key attributes to make a lasting impression.
The works included and focused primarily on the staff rest areas and break out space, which saw new furniture installation, decorations, new kitchens and instant hot water taps along with other home comforts such as extra large fridges and additional storage and staff lockers.
Continuing the theme of rainbows and smiles, we were able to vinyl wrap several riser cupboard doors, providing snippets of colour throughout.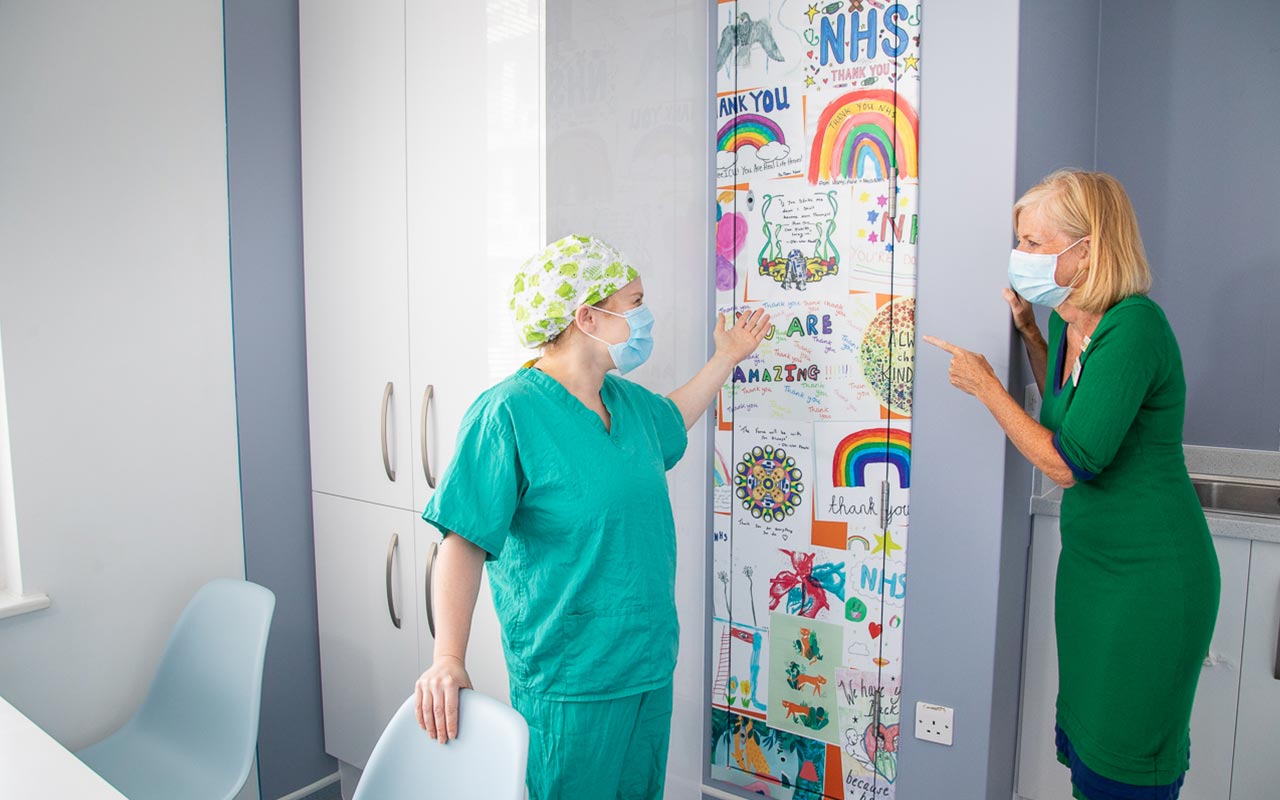 Working closely with the Matrons, we were pleased to be able to support and complete a 'Wobble Room' as part of the project to provide a safe sanctuary for staff to support each other. Enhancing the room, we imported specialist light fittings from America, which, once installed, provided false windows with woodland and country side scenes, along with blue skies and blossom in the ceilings, with the purpose to take the staff away from the hectic ward environment.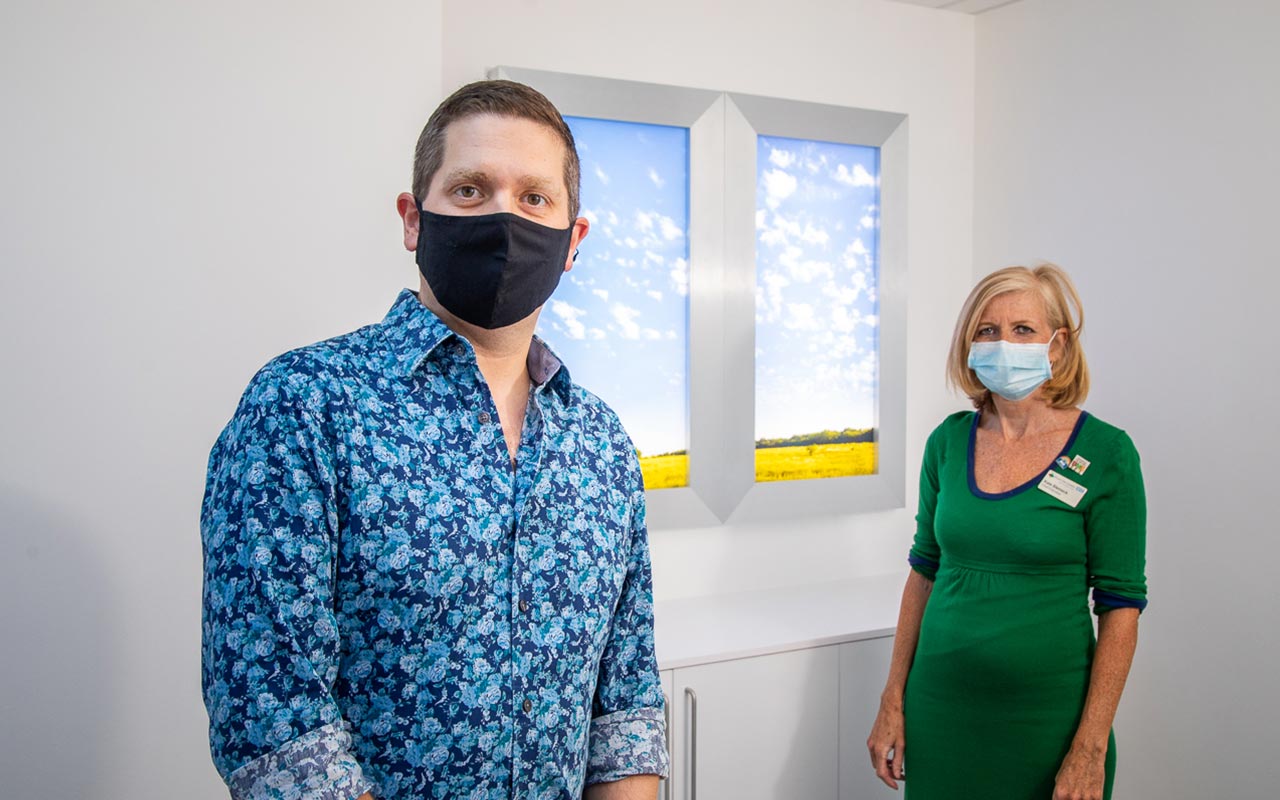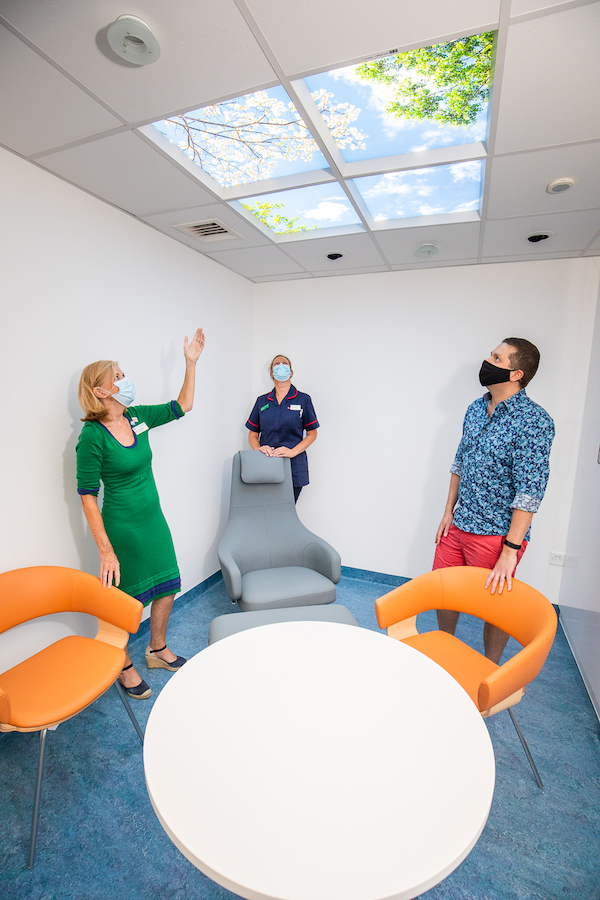 Alpa Patel, who led the project for the Trust and the Charity said: