Oander were approached by the Royal Free Charity to see if we could help them bring the vision of Intensive Care Matron, Sinead Hanton to life by brightening up a rather drab 23m long corridor within the hospital to help raise the spirits of the staff entering and leaving the ICU.

Working closely with the Charity comms team, Oander collected over 1,500 pieces of artwork which had been submitted by local residents, children, staff and schools to help give the corridor a real boost.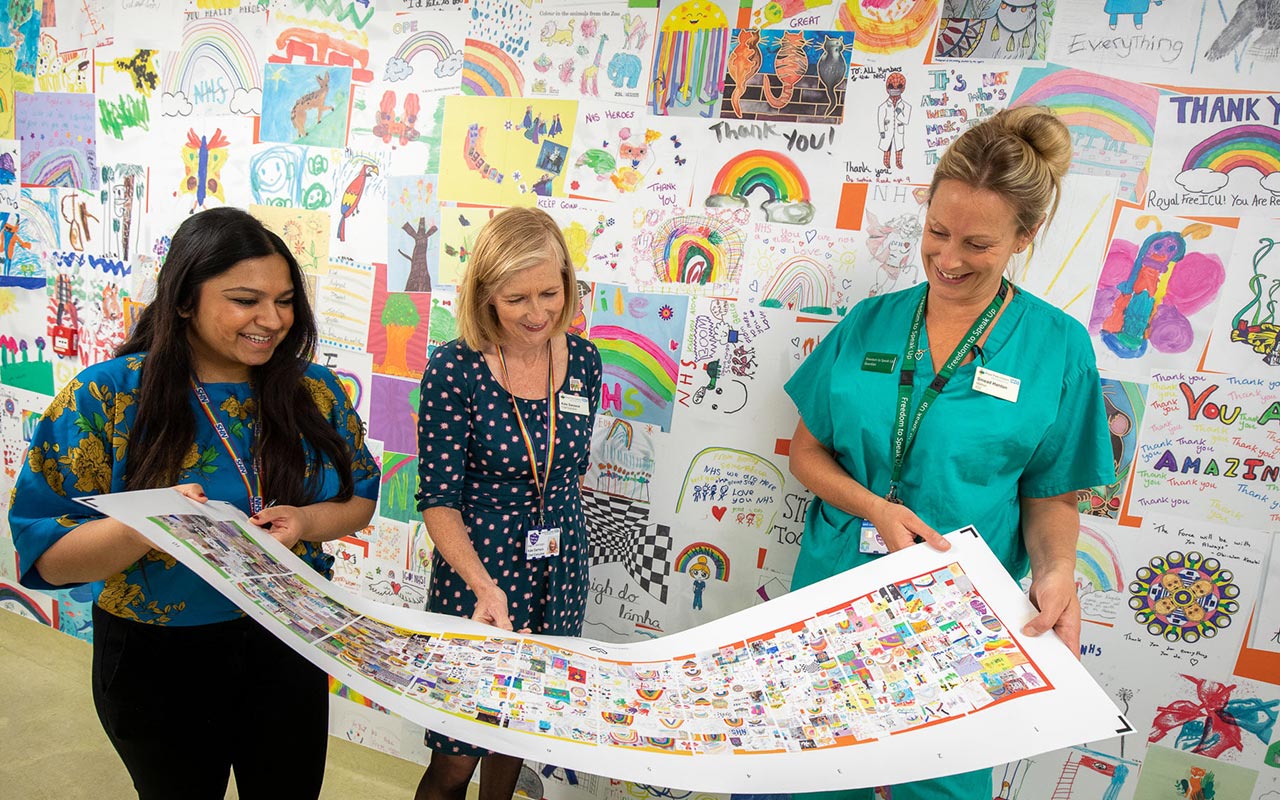 Taking all the images, Oander digitally stitched 1,200 of them together to produce a bespoke vinyl wallpaper which enabled us to line the corridor wall from floor to ceiling with colourful drawings thanking the staff.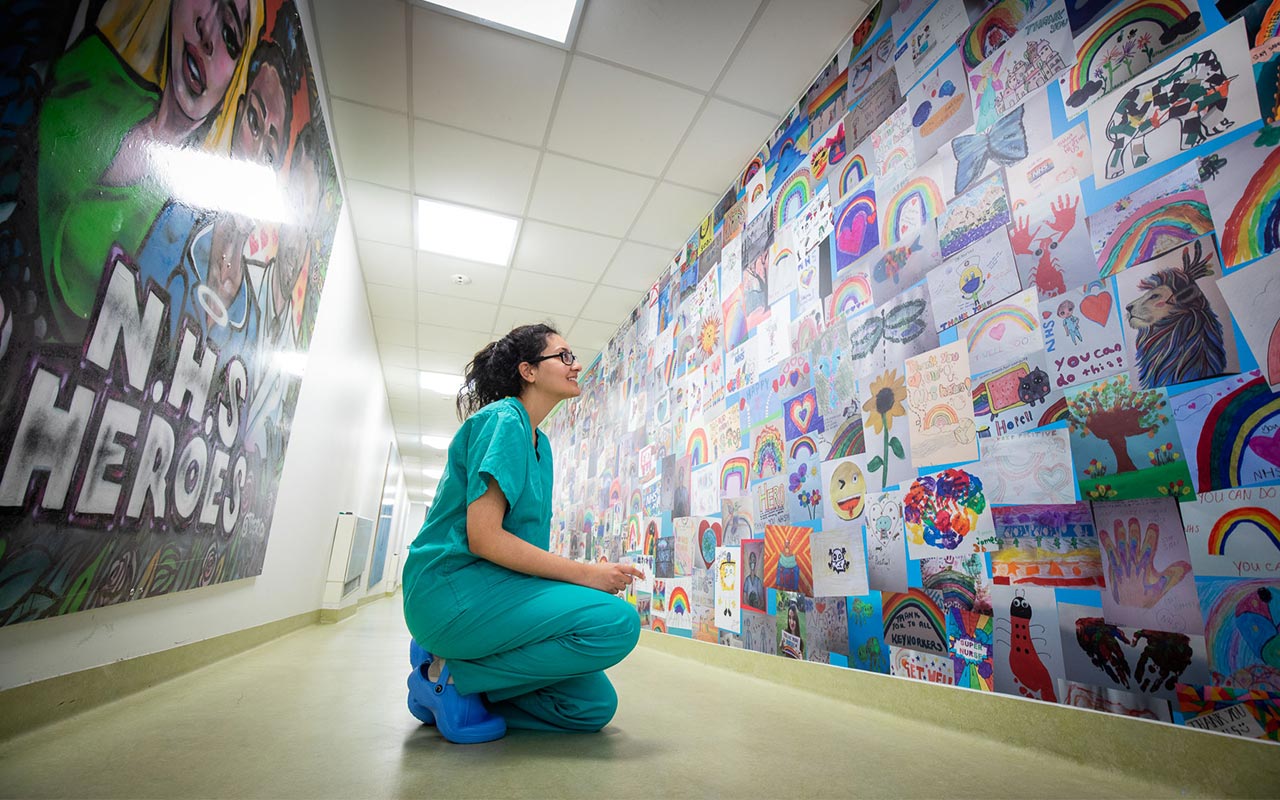 With one side of the corridor decorated and full of colour, the Graffiti Kings offered to decorate the other side with two great NHS Super Hero pieces of art. Whilst the artwork was installed within the corridor, Oander worked with the Charity and the Trust to enable the spraying / production of the pieces being undertaken on the canteen terrace of the Royal Free, ensuring all those stopping for a bite to eat could watch the artists in action.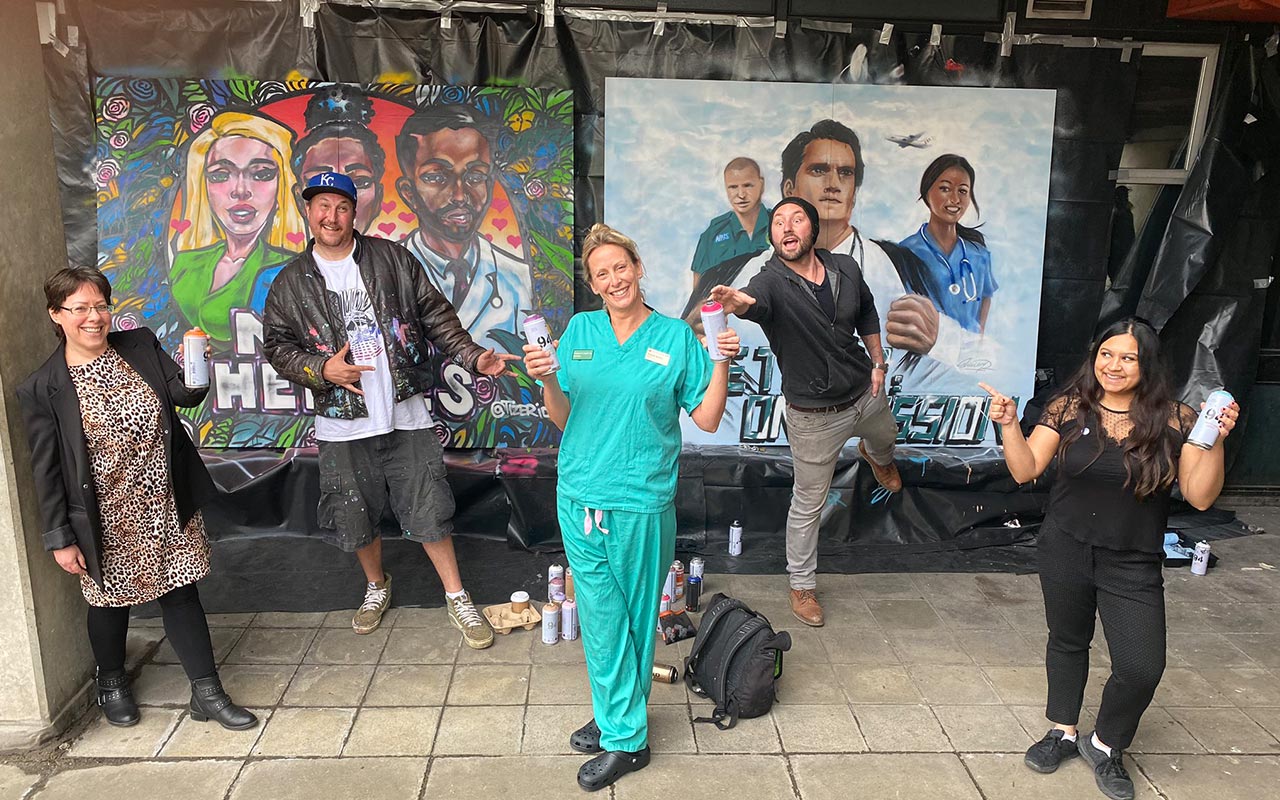 Oander were able to utilise our expertise of working within live clinical environments to ensure that the wider stakeholders were engaged, informed, and supportive of the proposal, which included estates, infection control and security.