During the course of 2018, Oander were the project leads for NHS Property Services for the replacement of the standby generator at Faversham Hospital and Health Centre.
The project brief was to replace the 30-year-old backup generator which, whilst operational, did not provide sufficient capacity should the hospital and health centre suffer from power outages.
Principal Contractor J Murphy & Sons undertaking the electrical installation works, worked closely with Oander, and during the course of the project, Murphy's project manager, Kalpana Patel started to investigate potential alternative uses of the standby generator following its planned removal from service.
Working closely, Murphy's Kalpana and Oander's Ben Davies contacted and reached out to a number of NGOs with the Freedom Foundation in Lagos, Nigeria expressing an interest.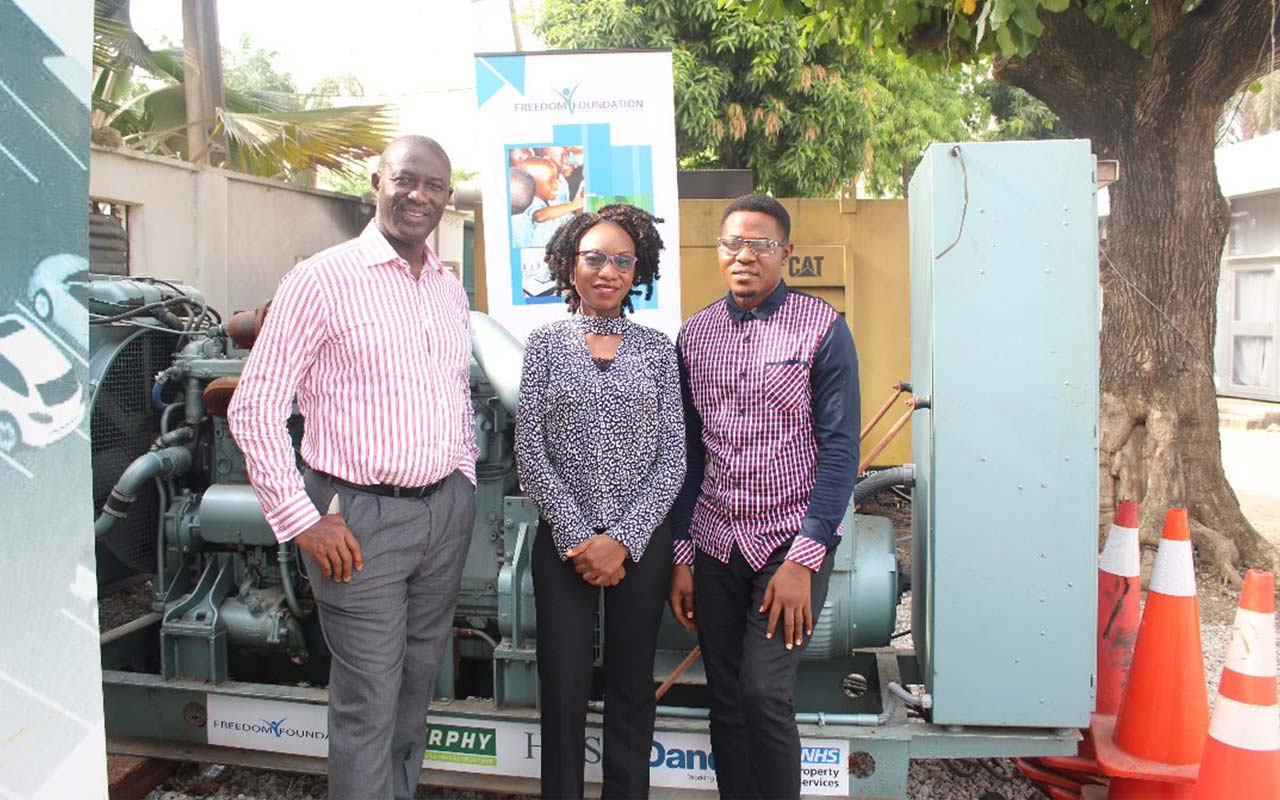 With Nigeria suffering in excess of 30 power outages per month, any working standby generator is a great benefit. Kalpana said, "From my experience of working in Sub-Sahara Africa, a generator like this can elevate peoples' live. This donation is a fantastic outcome from an already successful engineering project."
Oander utilised our experience of international shipping and logistics to arrange for the generator to be delivered to Lagos, where it arrived in January 2019. Upon receiving, installing and commissioning the generator, Adeshola Bello, Freedom Foundation's Coordinating Manager, wrote to the teams involved:
"We would like to express our heartfelt gratitude for this very generous donation. As you may be aware, electricity generation is one of the most formidable challenges that we have in Nigeria. This Generator will therefore, contribute immensely to providing electricity in one of our facilities on a regular basis and for a long time to come."
Murphy and Oander decided to share the shipping cost to assist the Freedom Foundation due to large import levies.
Ben Davies of Oander said: "This was a challenging project and was successfully delivered, but with the added benefits with the donation of the old generator, which would normally have been scrapped, to people who need it."
Catherine Webster, Senior Construction Manager at NHS Property Services, added:  "This investment in Faversham has provided a new stand-by generator which is much more powerful than the old one and would provide enough power to maintain all the services at facility in the event of a mains power failure. We're pleased that the old generator is being donated to a good cause."